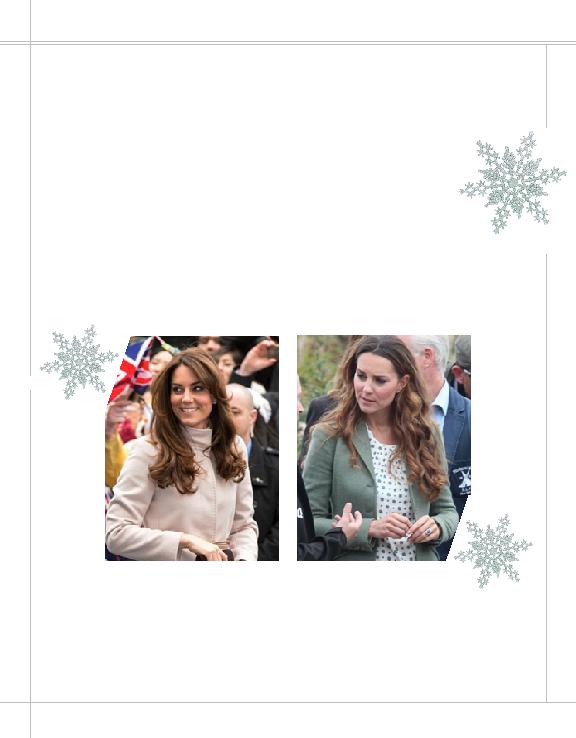 4 3
Baby Beauty
Does Having a
Baby
Steal
Your
Beauty?
image Credit: Google images
ew mom Catherine, Duchess of Cambridge, has been under a microscope with
the media since the birth of her son. Her signature strands did not fall short of
attention when she stepped out postpartum looking less then ravishing. What
once was a bouncy, voluminous and shiny frock now seems a bit dull and lackluster.
According to Dr. Susan Stuart, board certified dermatologist in San Diego, the cause of
flat hair is due to falling estrogen levels. Not only does low estrogen levels postpartum
cause hair to become flat and lifeless, but also causes a bit of hair loss. "The hair loss is
temporary called telogen effluvium. However, in a few months women see their hair
re-grow," Dr. Stuart assures us. Did you hear that, Kate? No need to worry, your hair will
be fabulous soon again!
Dr. Stuart tells us that you need to take very special care of your hair after delivery. Your
normal shampoo won't do the trick, so this means you need to switch to a more gentle
wash or even use baby shampoo on your own hair. It is also important that you limit
excess combing, brushing, and blow-drying, as these damage the hair further. Also, limit
the use of chemicals like dyes and coloring agents, as they make the hair more brittle
and subject to breakage.
To learn more about Dr. Susan Stuart, visit www.lajollaskin.com.