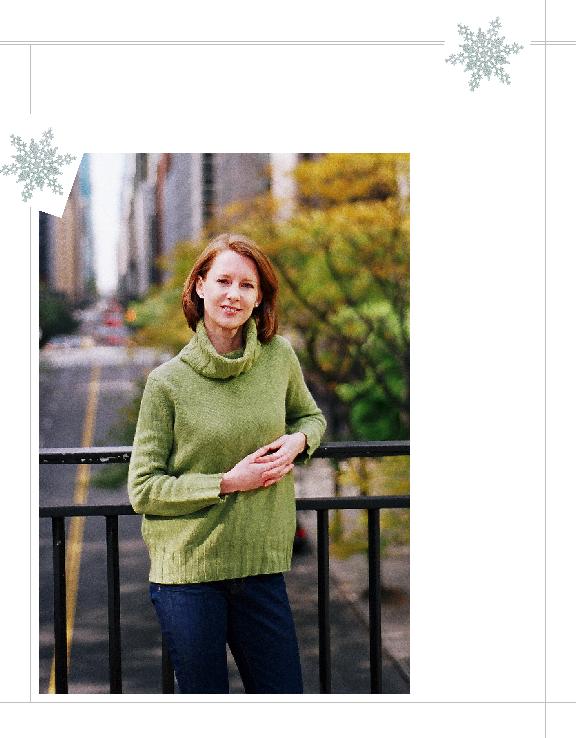 3 6
Gretchen Rubin
Goal: Happines
f e w y e a r s a g o ,
Gretchen Rubin
was riding a bus,
when she asked herself
what it was she really
wanted out of life. Her
answer to that question
was that she wanted to
be happier. As a result,
and in search of a way
to acquire greater levels
of happiness, she began
her very own happiness
project ­ and chronicled
the process over the
course of a year. Each
month, she focused on
a different aspect of life
she believed would bring
her greater levels of
happiness. Recently, I had
the chance to chat with
her, learn more about her
happiness project, and get
some tips on how we can
all be happier.