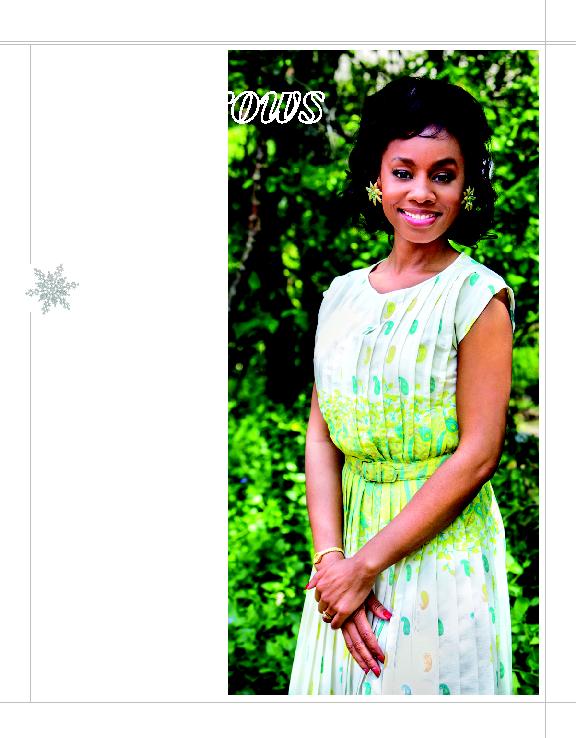 1 0
Rose Grows
ack in 2006, one movie received so
much press, so much buzz, and so
much jazz that it earned $154 million
at the international box office and even
nabbed two Academy Awards.
Dreamgirls, an adaptation of the 1981
Broadway musical loosely based on the1960s
singing trio The Supremes, was a bona fide
cinematic hit.
In the 2006 film, Jennifer Hudson stars as
Effie White, lead singer of The Dreamettes.
Her best friends and right-hand ladies are
played by Beyoncé Knowles--as Deena--
and Anika Noni Rose as Lorrell.
Although the classy Anika Noni Rose was
already quite established in the theatre
world, Dreamgirls introduced those
outside the Broadway community to the
talented actress, a Connecticut native who
also resides in Manhattan.
Rose snagged a Tony award for "Best
Featured Actress, Musical" in 2004 for her
role as Emmie in the musical Caroline, or
Change (a musical about a maid working for
Rose Grows