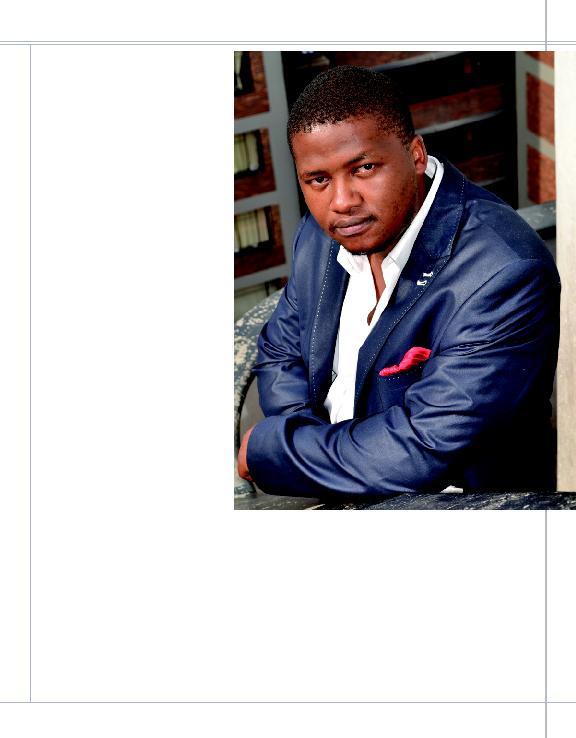 2 4
M-Siya
2 4
iyabulela Maawu, better known as
M-Siya, is a South African-born Gospel
artist committed to inspiring others to
use their talent to the fullest. In 2010, M-Siya
opened his own recording studio--Studio
23 Music Production, where he learned to
translate his own ideas into music. In 2011,
he released his first album under his own
label. M-Siya performed in the presence of the
First Lady Mantuli-Zuma and the President of
the Republic of South Africa on the leader's
70th birthday in 2012. He has also appeared
on Gospel Gold, One Gospel Shift, and
Soweto TV. M-Siya has been written about in
such papers as the Star Newspaper and the
Daily Sun. The recording artist is a radio host
for Radio Pulpit, a Christian radio station,
and a TV host for Soweto TV, among other
things. He continues to serve God in music,
grooming talent in his community. Recently,
he signed on the young South African Gospel
artist Mzoxolo Rafani as his first artist at Studio
23. The list of M-Siya's accomplishments goes
on. I had the opportunity to chat with M-Siya
about his life as an artist in South Africa.
Lumbie mLambo (Lm):
your music on YouTube. Your music has that
"traditional" Gospel touch to it.
SiyabuLeLa maawu (Sm):
Gospel. How do I explain this....? Traditional Gospel
is predominantly rooted in Zulu and Sotho hymns.
Some of these hymns were written back in the
1900s by different ministers of the Gospel from
various religious denominations. Now, not only do
we use these hymns, we also compose our own
music, influenced by our relationship with God and
the challenges that we face on a daily basis. On
the production side of things, we use heavy drums and beautiful accompaniment,
which helps with the flow. So, it is different from cultural music that focuses on
ethnic cultures and languages. The Traditional Gospel that I sing has been seen to
incorporate more than one religious denomination, all bound by instruments that I
pride myself in producing.
Lm:
How long have you been singing?
Sm:
I think music is mostly a talent that one is born with and then gets nurtured
as one grows. I have been blessed to grow up in a family with a father who loved
music. Singing was really just about the only sign of JOY at home. My father was a
strict man, and we were mostly scared of him, but music brought us together all the
time. When I was about ten years of age, I took piano/keyboard lessons, and that
was the birth of the musical virus in me. I remember when I was 16, a man of God,
Apostle Bheki Gama, made a prophesy about my life, saying that I was going to be
a worshipper in the future. Little did I know that God had a real and peculiar purpose
for my life. In 2004, I had the opportunity to fund and record my own album, which
bula music