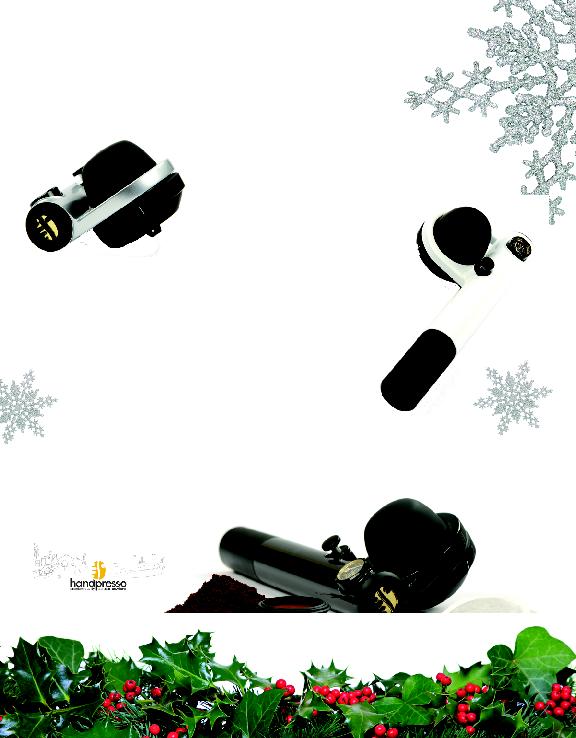 2 8
holiday gift guide
espresso MaChines are Just perFeCt
Christmas
Gifts
For ChristMas, Who Will haVe the pleasure oF
DrinKinG a Quality espresso anyWhere?
· Your mother, a coffee aficionado, a lover of origin coffee, of subtle aromas
· Your father, always on the go
· Your brother, a perpetual hiker, dreamer, camper, adventurer
· Your friends, sensitive to beauty, design, trends
· Or you, to give yourself a little treat!
Handpresso offers a wider range of espresso machines now!
Beside the original, extreme, design, user-friendly espresso machines, be they manual (Handpresso Wild) or electric
(Handpresso Auto), stand-alone or in full sets, beside the dedicated accessories, this year, for Xmas, there are also
coloured versions of the Handpresso Wild hybrid! Not only are they available in black, but also in white or silver in
limited edition!