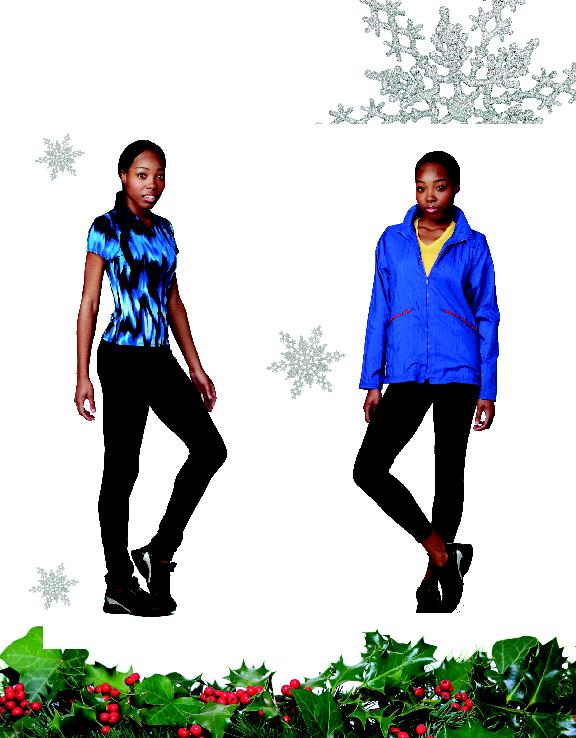 2 7
holiday gift guide
actIOn-FLOw Jacket PRIce $76.00 RetaIL
This jacket is made with poly supplex fabric that resists the wind. Full front zipper, side pockets with zippers to
secure valuables. Full horizontal zippered back mesh pocket to store extra gear. All zippers are re-enforced with
extra stitches. Cover stitch sleeves and hem adds to the sporty look. Loose fit for layering.
cOBaLt "eneRgy tee" $36.00 RetaIL
Ladies Fitness Top
Fabric: Glossy Flow 90% Poly, 10% Lycra
V Neckline
Cover stitch Hem and Sleeves
Quick Drying
Comfortable Fit
Leg waRMeR Pants $60.00 RetaIL
Leg Warmer Pants
Ruched detail at the ankle.
Nano Pocket
1 1/2 Inch Elastic
Performance Wear Fabric: UV Protection,
Anti Microbial and Moisture Wicking
Properties added