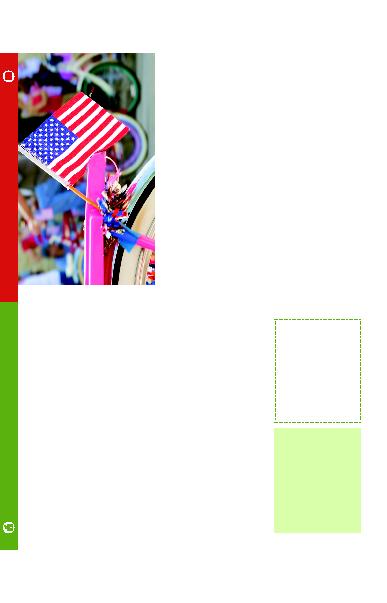 Important Numbers
EMERGENCY ONLY
Fire
NON-EMERGENCY
Fire
800.222.4357 or 508.760.4778
Boat Ramps
Bass River Boat Landings:
· Aunt Julia Ann's Landing
· Cove Rd., South Landing
· Uncle Freeman's Ramp & Landing
· Fisherman's Landing, Dirt Ramp
· Follins Pond Rd., Dirt Ramp
Beach Parking
Weekly guest (valid Sat-Fri)
Harbor Parking (Sesuit Harbor)
Resident/taxpayer, blue area, west side $18 car only
Resident/taxpayer, blue trailer area $50 car & trailer
Nonresident, red area, east side
Week day parking, east side
Weekend parking, east side $10 car and/or trailer
Weekend parking, west side
No-Smoking Policy
Dennis restaurants & bars are smoke-free.
Libraries (CLAMS Network)
1020 Old Bass River Rd., Dennis
Jacob Sears Memorial Library
South Dennis Free Public Library
West Dennis Free Public Library
Medical Services
Cape Cod Healthcare Urgent Care
1220 Iyannough Road (Route 132) 508.862.7900
484 Route 134, So. Dennis
525 Long Pond Drive, Harwich 508.432.4100
CALENDAR
OF EVENTS
Sticker Sale Hours
From Memorial Day through Labor Day all
beach, harbor, and transfer station stickers
are sold seven days a week from Monday
through Saturday 9:00am ­ 4:00pm and on
Sundays from 9:00am ­ 12:00pm.
Off-Road Vehicle (ORV) Stickers will
be sold in the Department of Natural
Resources Office from 8:30am ­ 4:00pm on
JUNE
17 FOCUS ON THE FARMS

1801 Jericho Historical Center & Barn
Museum, 1-4 pm. 508.385.2232
24 JOSIAH DENNIS MANSE OPENING
1736 Josiah Dennis Manse Museum, 1-4 pm
26 WEST DENNIS YACHT CLUB TEEN DANCE

7:30-10:30pm. 259 Loring Ave (at the rotary
at West Dennis Beach). Call 508.398.9757 or
visit wdyc.org
JULY
FIREWORKS AND PARADES
Check local town listings. No fireworks in
Dennis until Saturday, August 26.
10, 17, 24, 31 FREE CONCERT
on the Green in Dennis Village at the Gazebo,
7 pm. Sponsored by the Village Improvement
Society, corner of Old Bass River Road and
Route 6A. Fun family night. 508.385.2175
10, 17, 24, 31 WEST DENNIS YACHT CLUB
TEEN DANCE
7:30-10:30 pm. 259 Loring Ave (at the rotary at
West Dennis Beach). Call 508.398.9757 or visit
on the Dennisport Village Green at Stacey
Park, Hall Street, Dennisport 6pm. Sponsored
by the Southside Civic Association. Fun family
night. 508.760.5950
15 CHILDREN ON THE FARM

1801 Jericho Historical Center, 90 Old Main
Street, W. Dennis, 1-4 pm. 508.385.2232
15-16 DENNIS HARWICH LIONS 29TH ANNUAL
Wixon Innovation School, 10am-4pm
29 40TH ANNUAL DENNIS ROAD RACE/
Wixon Innovation School, 10 am start
10 | DENNISCHAMBER.COM
DENNIS VISITORS GUIDE 2017 |
11