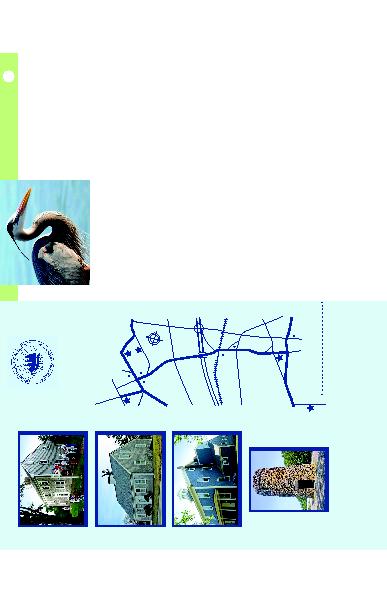 1060 Falmouth Road, Hyannis
508.362.1111 | capesymphony.org
CAPE COD MUSEUM OF NATURAL HISTORY
869 Rt. 6A, Brewster
508.896.3867 | ccmnh.org
(Home of the Harwich Junior Theatre)
105 Division Street, West Harwich
508.432.2002 | hjtcapecod.org
877.385.3911 | capeplayhouse.com
508.896.1833 | caperep.org
CULTURAL CENTER OF CAPE COD
307 Old Main Street, South Yarmouth
508.394.7100 | cultural-center.org
DENNIS HISTORICAL SOCIETY, INC.
Josiah Dennis Manse House
508.385.2232 | dennishistsoc.org
508.255.9255 | eventidearts.org
HERITAGE MUSEUMS & GARDENS
67 Grove Street, Sandwich, MA 02653
508.888.3300 | heritagemuseumsandgardens.org
PILGRIM MONUMENT & PROVINCETOWN
1 High Pole Rd., Provincetown
Playgrounds
Corporation Road, East Dennis, swing set area.
Route 28, West Dennis, playground with swing set.
JOHNNY KELLEY RECREATION PARK
Corner of Bob Crowell Road & Old Bass River
Road, South Dennis: basketball, handball &
tennis courts, ball field, two playgrounds.
It's a bus...it's a boat...
It's a fishing AMPHIBIUM!
www.KidsFishingHyannis.com
Come aboard for a 90 minute fun filled fishing
adventure geared to the little ones as well as
adults. All gear and bait is provided by our
friendly and experienced crew.
Departs from 437 Main Street, Hyannis
9
am
, 11
am
, 1pm & 3
pm
(FREE PARKING)
Bring refreshments or even a picnic lunch. Sun screen,
sunglasses and a light jacket are recommended
508.790.2111
18 | DENNISCHAMBER.COM