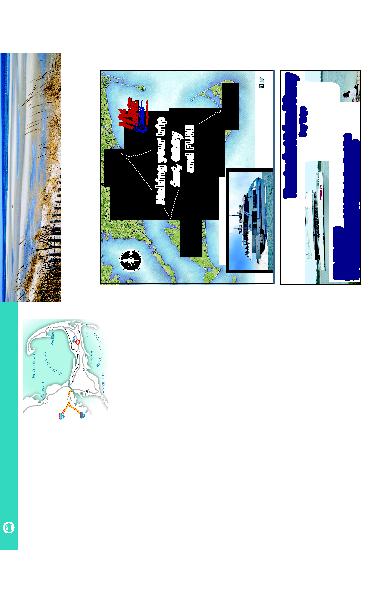 BUS
All bus transportation from off Cape Cod arrives
at the Hyannis Transportation Center, Corner of
Center & Main Streets, Hyannis. 508.775.8504
www.capecodtransit.org
Cape Cod Regional Transit Authority
800.352.7155 | www.capecodrta.org
Local transportation serving Cape Cod from
Woods Hole to Provincetown. CapeFlyer ­
weekend round-trip service to Boston/Hyannis.
Plymouth & Brockton Bus Lines
508-746-0378 | p-b.com
Service to/from Boston and Logan Airport.
Peter Pan/Bonanza Bus Lines
800.343.9999 | peterpanbus.com
Service to/from Providence, RI, T.F. Green Airport,
Hartford, CT and New York City, NY.
FERRY
Ocean Street Dock, Hyannis
508.778.2600 | 800.492.8082
hylinecruises.com
Passenger only ferry service to Nantucket and
Martha's Vineyard from Ocean Street Dock in
Hyannis.
508.477.8600
65 South Street, Hyannis and
1 Cowdry Road, Woods Hole
steamshipauthority.com
Getting to Dennis is easy!
The main highway routes are Route 3
South, or from Route 495 or 195 to Route
25 South, to Route 6 East (the Mid-Cape
Highway) to Route 134 (exits 9A & 9B).
Route 134 North (exit 9B) will lead you to
Dennis and East Dennis. South on Route
134 (exit 9A) takes you to West Dennis,
South Dennis and Dennisport.
Nantucket Island Ferry
508.432.8999
Reservations Recommended | 10 minutes from Dennis Port
702 Rte. 28, Harwichport, MA | nantucketislandferry.com
SPRING & FALL DEPARTS:
SUMMER 6/30 ­ 9/14
Day Trips
NANTUCKET
HYANNIS
www.hylinecruises.com
800 492-8082
230 Ocean Street, Hyannis, MA
MARTHA'S
VINEYARD
High-Speed Ferries to the Islands.
Making your trip
fast,
easy
and FUN!
HYL_ack-mv-summerGuide-16.indd 1
Passenger and vehicle ferry service to
Nantucket and Martha's Vineyard from Hyannis
and Woods Hole. Vehicle reservations required.
Freedom Cruise Lines-Nantucket Island Ferry
508.432.8999 | 702 Main Street, Harwichport
nantucketislandferry.com
Seasonal passenger only ferry service to
Nantucket only from Harwich.
CAR RENTALS
TAXI SERVICE
AIR
Barnstable Municipal Airport
508.775.2020 | 480 Barnstable Road, Hyannis
www.town.barnstable.ma.us/departments/
airport/05
Regional air service to Nantucket, Martha's
Vineyard, Boston, Providence, RI, and LaGuardia,
NY. Airlines: Cape Air, Nantucket Air, Island Air,
US Airways and Jet Blue.
6
DENNIS VISITORS GUIDE 2017 |
7