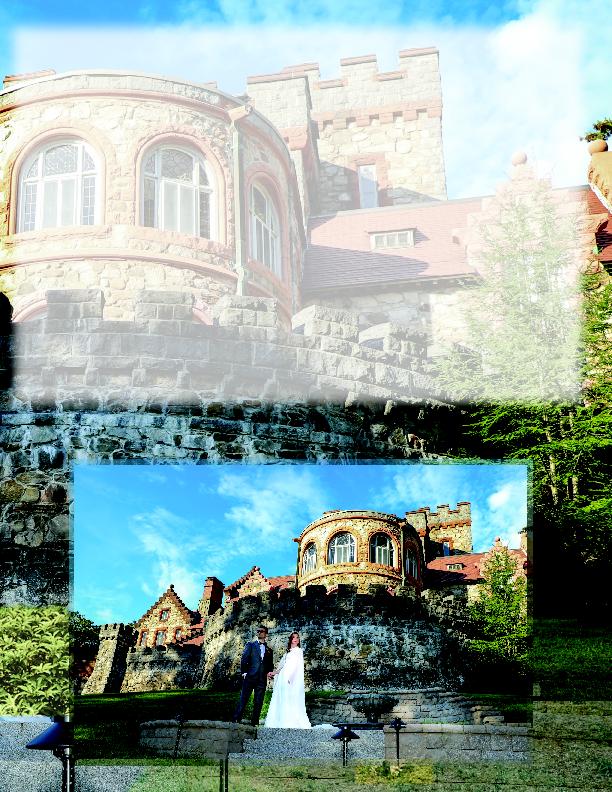 was forty-seven; she was about sixty-seven. From Mary's death in 1891 until his own, Searles was
involved in building projects in Methuen, Massachusetts, as well as Salem and Windham, New
Hampshire. He died in 1920.
Searles willed the castle to his secretary, Arthur T. Walker, who died in August of 1927,
leaving it to his brothers and sisters. They sold it to Mr. And Mrs. Frank Andrew of Methuen,
Massachusetts, in 1930.The Sisters of Mercy acquired the castle in 1952. Since then it has
been used as a novitiate for young women entering the Sisters of Mercy; a retreat house; and
administrative offices. Castle College held classes in the castle for over twenty-five years.
Because the building needed extensive repairs, Castle College moved to a wing of the Sisters Of
Mercy motherhouse on the property, and the castle was closed for five years. During those five
years, repairs were made to the roof and building. In 1991, in an effort to restore the interior of
the castle, a "Decorators' Showcase" was held. Through the generosity of those interior designers
and contributions received over the years from many benefactors, the interior of the building has
been refurbished. Since that time, the castle has been available to the public for social, cultural
spiritual and business events.
In November of 2001, the Sisters of Mercy contracted David and Linda Kolifrath of Salem,
New Hampshire to organize and manage events held at the castle. At this time it was decided
that operations would be expanded to include weddings and receptions in the castle courtyard in
an effort to better utilize the facility, better serve the needs of the public, and to raise additional
funds to further the charitable programs of the Sisters of Mercy. Presently, the events are
managed by David and Linda's daughter Allison and her husband Scott Robb.