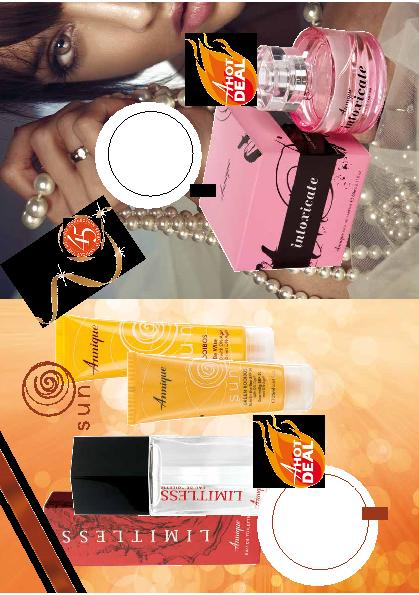 perfect partner to our Colour
Caress Foundations. It is
an easy to clean, synthetic,
high-quality foundation brush
that can be used for flawless
foundation application.
VALUE R199
A hypnotic blend of exotic fruits and flowers, green
leaves and grapefruit that will make you feel even more
gorgeous than you already are. Delight is fun, light and
encompasses everything that an Annique woman is.
She is friendly, positive and confident. She enjoys life
and brightens up any room.
mom
blush
Colours may vary due to printing restrictions.